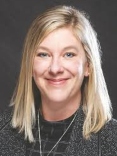 KC CLOKE
KC Cloke is the Executive Director of the Camdenton Area Chamber of Commerce.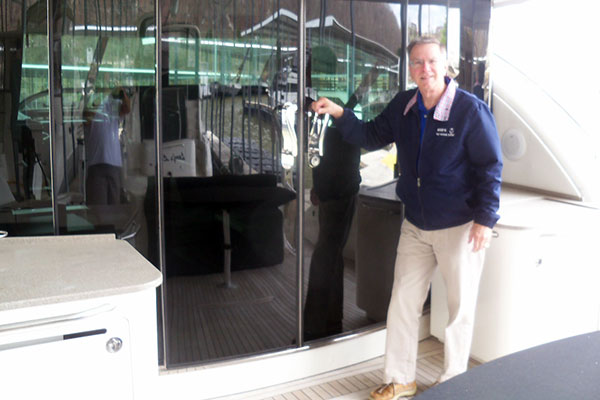 CAPTAIN BOB MAY
Bob's wife and he rented a boat at Bridgeport Marina in the summer of 1974 shortly after they were married. Two weeks later they had our first boat! The 14-footer became 20, then 21, 25, 27, and now they own a 36 Carver Aft Cabin Motor Yacht (1989). Bob has taken many boating education courses including those offered by the Coast Guard, several states required courses, and in 2013 Bob took the eight-day class from World Wide Marine Training to earn his OUPV USCG License. Bob's summers have been filled with charters, both rental boats and personal boats from 20ft Pontoons to many hours in training aboard the Celebration vessels. he also took the Master Upgrade course in late 2015 and now hold a 50 Ton Master. Bob is an active member of the Water Safety Council here at the Lake for 8 of the 10 years that group has been around. Bob is also the host and producer of a weekly Radio program about Boating on the Osage Beach News Talk KRMS Radio.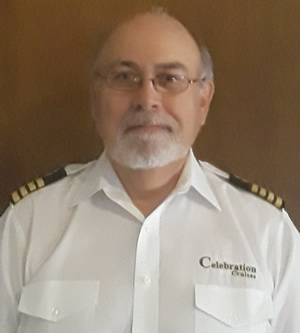 CAPTAIN DOUG BECK
Doug has been boating since the age of 14, the first boat was a Sears 14ft semi-V powered by a 1/ 2 horsepower outboard. From there the boats continued to increase in size. Moved to the Lake 18 years ago Owned and operated an environmental company, in which he took part in several environmental emergency responses on the water fuel spills. Doug has taken and continues to take boating education classes, in 2002 completed a US Coast Guard Class by World Wide Marine to earn his OUPV, and vessel assists USCG License and the following year upgraded to a 25 Ton grade Master.  Currently holds a 100 Ton Master. Doug does charter work driving personal boats to water taxi,  Celebration, The Lake Hopper, and  Playing Hooky as well as providing boating lessons for Freedom Boat Club Members. Doug is an active member of the Water Safety Council, assists with the Lake Race, and Shootout.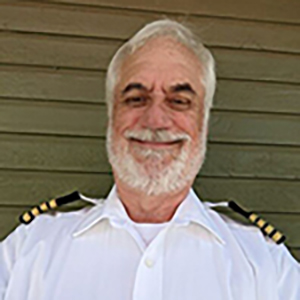 CAPTAIN GLEN TREANKLER
Captain Glen In 2004, he and his wife bought their first boat in Iowa after a summer vacation to Lake of the Ozarks the year before. They retired from Iowa careers in 2018 and moved down shortly thereafter. In 2020, Glen completed the US Coast Guard's Captain class, obtaining his 100 Ton Masters Mariner's Credentials. He has since captained for private charters, and is a Freedom Boat Club member trainer, and is a certified instructor by the National Safe Boating Council. He is serving on larger ships at Lake of the Ozarks, including the Celebration's Hopper water taxi, as well as the Tropic Island and Celebration cruise ships.